As global demand for Cobalt and Neodymium continues to rise, magnet manufacturers and fabricators have to deal with a volatile pricing situation.
Cobalt and Neodymium are key raw materials used in the manufacturing of rare earth magnets. As you might guess, Neodymium is an essential component of Neodymium magnets, while Cobalt is an essential component of Samarium Cobalt magnets. These metals are also widely used in the manufacturing of many electronics and other technology-driven applications. Two examples: Neodymium is used in an iPhone's speakers. Cobalt is one of the key elements used in the production of batteries for cellphones and electric vehicles, being a critical metal for Lithium-ion cells.
These elements have historically commanded relatively high prices due to their limited mining extraction along with high demand for their use in a variety of commercial and industrial applications. Because they provide unique electronic, optical, and magnetic characteristics, Neodymium and Cobalt are not easily matched by other metals or synthetic substitutes. As technology continues to advance, and more-and-more electronic devices such as cell phones, tablets, and laptops are being produced and consumed, the manufacturing demand for these materials will continue to rise.
Fornow electric technology' interest in expanded supply of these materials goes hand-in-hand with our ability to successfully forecast and maintain pricing for our customers. For this reason, we think it is prudent to share information from recent news articles that highlight the increasing utilization and prices of these commodities.
Cobalt Supply
As highlighted recently in a CNBC piece: "Apple took markets by surprise when the iPhone maker said it would try to directly buy Cobalt from suppliers." CNBC contributor Mitch Goldberg was describing Apple's interest in controlling their own destiny with respect to commodity pricing and availability of Cobalt.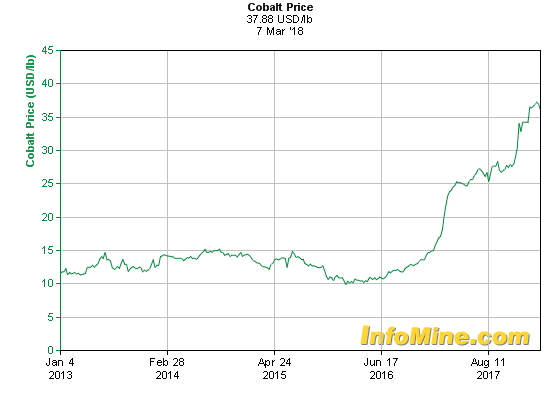 As a key component of batteries for cellphones, Cobalt is obviously a metal important to Apple. In addition to being concerned about availability of supply, Apple is also looking at human rights issues associated with Cobalt mining. According to the CNBC story: "Roughly half of cobalt's production comes from the war-torn northwest corner of Democratic Republic of the Congo, a country with severe human rights violations, dangerous mining operations and terrible child labor conditions."
By reaching out directly to mining companies, Apple is looking to lock in availability of Cobalt, as well as buy from suppliers that are potentially less controversial.
As a magnetic component material in high demand, Cobalt will remain one of the most important metals in battery production for Apple and many other electronics and automotive manufacturers, keeping its demand high and impacting the price of Samarium Cobalt magnets.
Neodymium Supply
Neodymium, one of the 17 rare earth elements (REEs), is currently sourced primarily from Chinese mining companies. According to Namibia Rare Earths Inc.: "China, currently the world's largest source of rare earth materials, has begun to reduce quotas on its REE exports, combat smuggling, and close some of its major mines." In 2017, China accounted for over 80 percent of global rare earths supply.
One of the more recent drivers of increased Neodymium demand is through the shift to utilizing permanent magnet motors for some electric vehicles, such as certain models manufactured by Tesla, Inc. Tesla recently shifted to a magnetic motor using Neodymium in its Model 3 Long Range car, adding further pressure on global supply of Neodymium. Other manufacturers of electric vehicles that use permanent magnets include BMW, and Geely.
Some people have speculated that the United States and several other countries are beginning to stockpile their reserves of certain metals including REE in anticipation of shortages as demand increases and China limits their output.